The Beautiful Women In Red
|
home




Introduction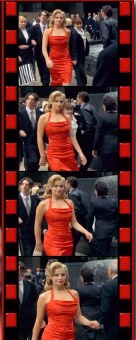 Hey there before I go on I would like to say thanks for thanking the time coming! For you people who don't know me I am M-pulse the web-master of this site as well as the very popular Really Hot Babes site (ok so it only gets about 250 hit a day but thats still good right?).

On to buisness, Fiona Johnson who is she? Well she is the women in red from the hit movie the "Matrix" which might I add was made in Australia where I live. :) Although she only had a really small part in the movie it was a lasting one. She is hot when I mean hot I mean as in a, "Really Hot Babe!" (go to the web-site check it out!)
I made this site cause I sew what little other sites had on her, (most only had about 2-3 pictures) sure she has only been in one movie and her part was small but the lady is hot.